Montpeyroux – The Newest Appellation in Languedoc
Montpeyroux – The Newest Appellation in Languedoc
How the Castelbarry Cooperative has succeeded in introducing a fifth appellation to the Languedoc region
The Languedoc-Roussillon, a historic wine region of France, is world-renowned for its complex wines and vineyards stretching from the coastline up to the high-altitude scrublands. The home to terroir wines, with their complex and spicy notes, has boasted four different appellations until now. Four in natural sweet wine and one in dry white wine. 
Thanks to the Castelbarry Cooperative, a fifth has been recognized: Montpeyroux. The new AOP will be the only one for red.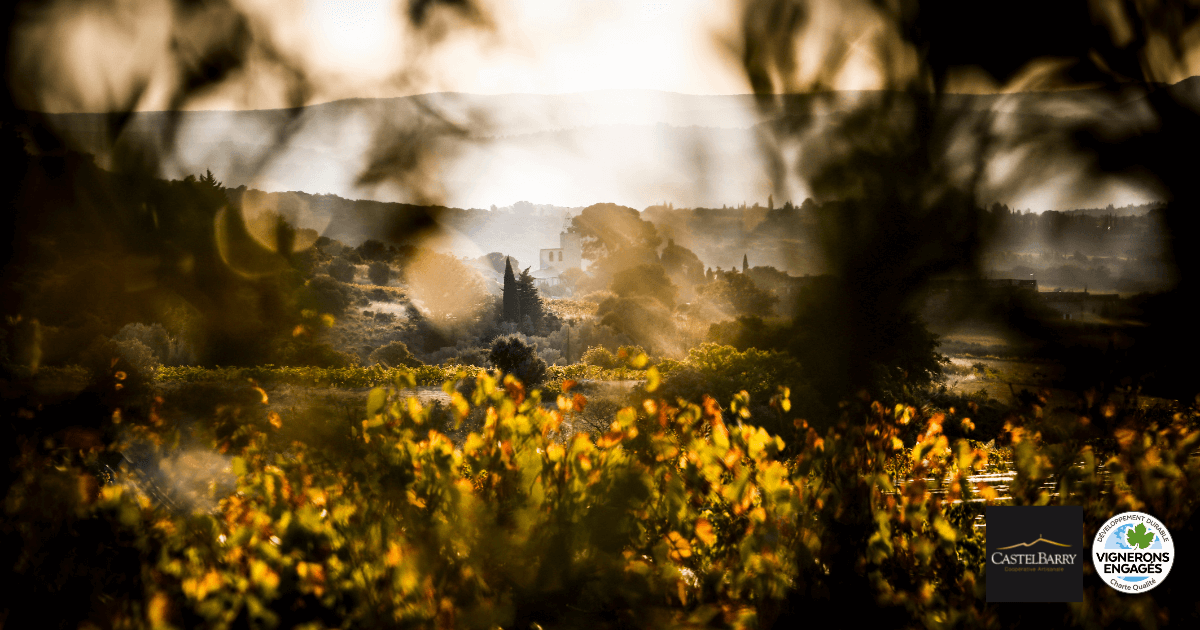 Montpeyroux's vineyard terraces are located in a castle-village, gently ascending from the heart of Herault Valley, in a uniquely preserved natural environment. Nicknamed a 'one-street village', Montpeyroux's population of 1300 welcomes over 1000 daily tourists in the summer months, eager to explore and taste all it has to offer. 'Cru', translating to growth, is a designation given to a single vineyard, or group of vineyards, recognising their quality. Currently, there are only 5 in Languedoc (9% of the total Languedoc AOP vineyards), however Montpeyroux is in the recognition process to become the 6th.
Castelbarry is an artisanal wine cooperative which has been committed to not only producing exceptional wines, but also the sustainable development of the industry, maintaining Corporate Social Responsibility as one of their key tenets. In 2017, they were recognized by the Vignerons en Developpement Durable label and in 2019, awarded the ISO 26000 standard for social responsibility. The Montpeyroux appellation is named after their village of winegrowers and the individual wines bear the names of the local winds: L'AYAL, LE TARRAL and GRAND TARRAL.
The cooperative in numbers:
Their 108 winegrowers each walk 25km along the rows of vines.

Pruning all the vines will require 5,000 days of work.

With over 16 grape varieties, it is possible to develop 65 specific selection and vinification methods, producing 21 vintages.

Based in a Natura 2000 zone, classified as a UNESCO world heritage site for pastoralism, 500 sheep and 40 goats maintain the unique landscape.

They participate in over 25 events on an annual basis, with their wines being enjoyed in 25 countries around the world.
Castelbarry Cooperative's commitment to sustainable development can be observed in three sectors: economic, social and environmental. In economic terms, their exclusive partnership with local suppliers contributes to 30% of the village's GDP and includes 88 local families. 'La Memoire Sociale' is an ethno-photography exhibition of the cooperative which reveals the social contributions of three generations of cooperators. Training of the cooperative members, staff and seasonal workers ensures the qualifications of all involved and the establishment of neo-winemakers is aided by the Castelbarry's acquisition of land. Environmental contributions include the restoration of ancient dwellings and dry-stone walls as well as the creation of biodiversity protection zones. Avoiding harmful pesticides, the cooperative has encouraged the presence of bats around the vineyards which feed on cluster worms and harmful butterflies. At the same time, they recognize the importance of insect pollination of vines and therefore maintain hedges, embankments and thickets as refuges for local biodiversity. The cooperative also builds insect hotels for those species beneficial to the vines, in order to promote their springtime reproduction and winter survival.
To introduce a new appellation, especially to such a diverse and renowned region, is a huge accomplishment and Castelbarry Cooperative has achieved this while maintaining their high standards of social responsibility. Montpeyroux wines have it all – complex notes, rich flavors and a beautiful balance. The opportunity to taste them is not to be missed!
Article written by Emily Lester