NEWS FROM THE CELLAR
MONTPEYROUX ARTISANAL COOPERATIVE
FOLLOW US
Restez informés des actualités de la cave de Montpeyroux et découvrez nos valeurs.
Nous sommes ce que nous faisons, des coopérateurs engagés  dans une démarche durable, des vignerons exigeant pour que nos vins soient en constante évolution.
Nous sommes des Paysans-Entrepreneurs.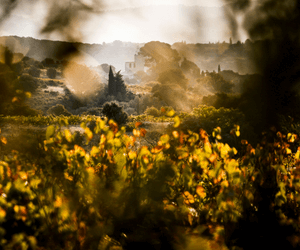 Montpeyroux – The Newest Appellation in Languedoc How the Castelbarry Cooperative has succeeded in introducing a fifth appellation to the Languedoc region The Languedoc-Roussillon, a historic wine region of France, is world-renowned for its complex wines and vineyards...
read more