CASTELBARRY, a committed artisanal cooperative cellar
Castelbarry, we are an artisanal cooperative cellar. Of course, we offer you wine, but that's not all! It is a whole approach of sustainable development, called Corporate Social Responsibility, to which we've been committed for 15 years, today recognized by the label "Sustainable winegrowers". Intended for ethical and not for "the label drinkers", our bottles are ambitious and convivial.
Our hearts beat in the rural south of France. As you leave Montpellier, follow the foothills of Larzac until you enter the heart of the Hérault Valley. Then begins the gentle ascent to the tiered vineyards of Montpeyroux, a village castle nestled in a wild and preserved scrub. It is here that we produce our Saint Guilhem le Désert, our Languedoc d'altitude, our Terrasses du Larzac and our Montpeyroux. The last two have a long-standing reputation and aspire to the "cru communal" status, supported by 21 private cellars, including our cooperative.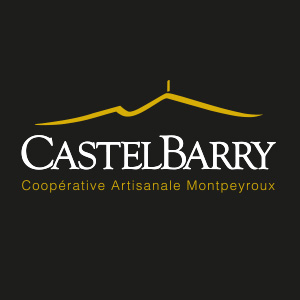 Latest from the Winemakers of Montpeyroux
Discover the cooperative winegrowers' daily routine at the committed artisanal cooperative cellar of Montpeyroux. Come and participate in our events, tasting club, or simply buy our wines at the sales cellar.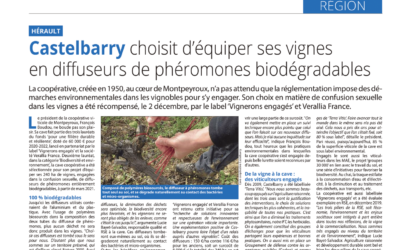 Prix du Fonds Verallia : Castelbarry deuxième lauréat dans la catégorie 'Biodiversité et environnement' PAYSAN DU MIDI  11 Décembre 2020 - Article écrit par Florence Guilhem " Le président de la coopérative viticole de Montpeyroux, François Boudou, ne boude pas son...
read more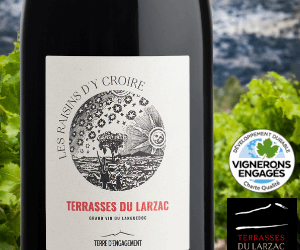 Les Raisins d'y croire: La nouvelle cuvée AOP Terrasses du Larzac des vignerons engagés de CastelBarry Montpeyroux ÊTRE DURABLE, CELA SE VIT AU QUOTIDIEN: Castelbarry, cave certifiée Vignerons Engagés renforce chaque jour ses convictions et ses engagements afin de...
read more